The Dream Pushers' Holiday
Note: Starting this week, I've switched the newsletter from Revue to Substack. I use Substack for other newsletters. I like it's simplicity. Plus it's free 🙂
Using Substack's also going to make restarting the JRWI podcast easier. Stay tuned for more on that 📻
You don't have to do anything to stay subscribed. You'll now simply receive the newsletters from Substack instead of Revue. You can now find the full JRWI newsletter archive on Substack too.
---
Hi,
It's holiday season ❄️
The Dream Pushers are working overtime.
Is there anything more artificially engineered than the holiday sales cycle?
Black Friday deals bleed into Cyber Monday deals. Then there's Giving Tuesday to make everyone feel better about indulging themselves on gifts they bought themselves on Black Friday and Cyber Monday 😇
Every merchant I can think of is convinced this is a make or break cycle. They dutifully jump onto the bandwagon and start sending Black Friday teasers earlier and earlier in November each year.
Even the fact I capitalize these shopping "events" has me scratching my head.
Then the sales pretty much stop until Christmas. If you were unfortunate to miss the sales, you're paying full price with hefty shipping costs to meet your "shopping list deadlines".
By this point, the Dream Pushers have convinced us that we HAVE to buy SOMETHING for a certain list of people. Because we're convinced of this, we justify spending full prices for that SOMETHING, to "check that person off our list."
Then we exchange our SOMETHINGs with the people on our list. We'll probably get SOMETHING they bought us in return. If we gauged right, the value exchange is about even. This way nobody feels slighted.
Then the sales start again!
They start December 26th, THE DAY AFTER CHRISTMAS!
Because we had to buy all the required gifts by December 25th, we had to pay full or close to full price. Now that The Dream Pushers have pushed us to do this, they drop prices, so we can KEEP SPENDING…
By now they've locked us into a head spinning month of spending and consumption.
We've given stuff to people. We've received stuff in return. Then we start thinking about how we're going to unload the stuff we've received, yet don't want. Who knows, maybe there's even a white Lexus SUV with red bow in our driveway 🙂
At this point, The Dream Pushers have accomplished their mission. They've spun us into this consumption cycle. They've pushed us into pushing ourselves to buy and exchange a pile of stuff. Then we're left figuring out what to do with it, while The Dream Pushers tally their clients' e-commerce sales receipts.
Tis' the season 🌲
Catch you next week,
Chris
P.S. Invite your friends to pursue their dreams, not The Dream, by sharing this post with them.
P.P.S. If you connected with this issue's message and you're not subscribed yet, please subscribe for free.
Photo of the Week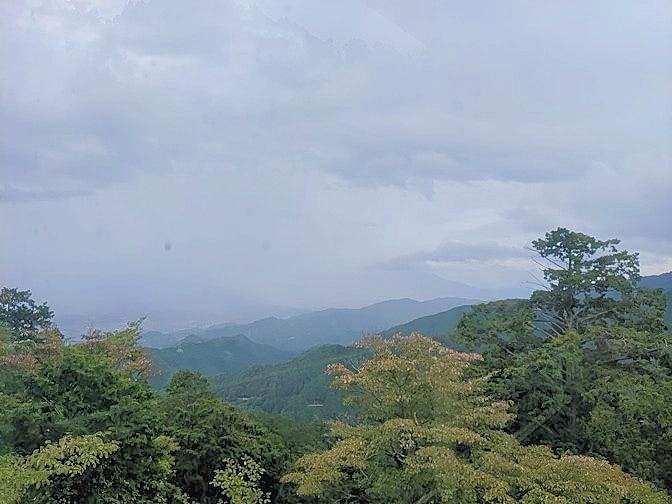 Check out all my photos on VSCO.
Current Reading List
Cryptography: A Very Short Introduction
Current Playlist
Check out my Soundcloud profile for more music.
---